Comprehensive Heating and Cooling Burbank, IL
At Clucas Mechanical Heating and Cooling Burbank IL, we're not just about temperature control – we're about delivering unmatched comfort and reliability to your home. From the chill of winter to the sweltering summer heat, we understand the integral role that a seamless HVAC system plays in ensuring your indoor environment remains just right. As a distinguished name in the realm of heating, cooling, and air conditioning services in Burbank, IL, we take immense pride in presenting cutting-edge solutions to address your HVAC needs with unparalleled efficiency.
Your Trusted Partner for Optimal Comfort with Heating and Cooling Burbank IL
Clucas Mechanical Heating and Cooling Burbank IL isn't just a service provider; we're your steadfast partners in maintaining a haven of comfort within your living spaces. As a family-owned and operated enterprise, our unwavering commitment to excellence sets us apart. Over time, we have earned the distinction of being the go-to experts for all things related to heating and cooling Burbank IL, and air conditioning in Burbank and the wider Chicagoland areas. Our legacy of superior service speaks volumes about the trust our community places in us.
Expert Heating Services for Year-Round Coziness
Elevating Your Winters with Precision Heating Systems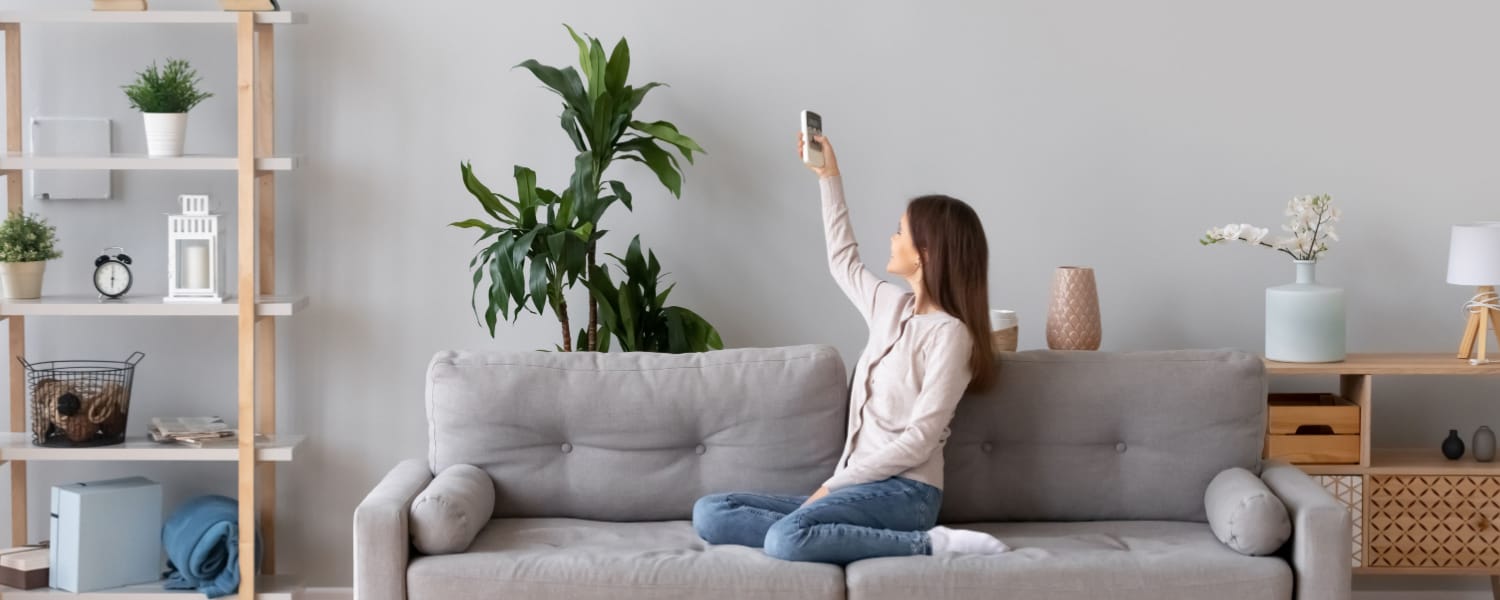 When the mercury takes a dip, you deserve a heating and cooling Burbank IL system that rises to the occasion, offering warmth and comfort that you can rely on. Our team of seasoned technicians excels in the spectrum of heating and cooling Burbank IL services, encompassing installation, repair, and meticulous maintenance of a diverse array of heating systems, including:
Furnaces: Our furnace installations combine energy efficiency and tailored design, ensuring your home is enveloped in consistent warmth. Our skilled technicians orchestrate precise installations, enhancing performance and longevity.
Boilers: For households embracing boiler systems, our comprehensive services guarantee optimal, uniform heating across your premises.
Heat Pumps: Opt for an energy-efficient solution with our heat pump services, harmoniously balancing heating and cooling Burbank IL capabilities in a single system.
Mastering the Art of Professional Heating Repairs
Even the most impeccably maintained heating systems can encounter hiccups over time. Should your furnace, boiler, or heat pump exhibit any signs of distress, our adept technicians possess the acumen to swiftly diagnose and rectify issues, ensuring your comfort is promptly restored. We recognize the inconvenience of a malfunctioning heating and cooling Burbank IL system, particularly during the frosty months, and we're committed to getting your system back on track with minimal delay.
Cool Comfort for the Scorching Summers
Crafting Cool Escapes with Our Premium Cooling Services
When the sun's rays are unrelenting, a dependable air conditioning system is your oasis of cool tranquility. Our cooling services cater to diverse cooling requirements, guaranteeing your home remains inviting even in the face of soaring temperatures:
Air Conditioning: Our seasoned technicians are well-versed in AC installation, repair, and diligent maintenance. We guide you in selecting the optimal cooling system, precisely calibrated to your home's dimensions and cooling prerequisites.
Zoning Systems: Personalized comfort is within reach with our zoning systems, offering individualized temperature control for different zones within your residence.
Duct Cleaning: The vitality of clean ducts cannot be overstated – they play a pivotal role in efficient cooling and fostering superior indoor air quality. Our meticulous duct cleaning services ensure unhindered airflow while mitigating allergen circulation.
Swift AC Repairs for Lasting Coolness
If your air conditioning system is blowing warm air or emitting peculiar noises, our adept team is at your service. We specialize in promptly diagnosing and addressing AC issues, guaranteeing your domicile remains a cool haven even during the most intense heatwaves.
Trustworthy Water Heater Services
Embracing On-Demand Hot Water Comfort
From invigorating showers to impeccable laundry results, your water heater shoulders significant responsibility in your daily routine. Clucas Mechanical embraces this responsibility by offering comprehensive water heater services, encompassing:
Water Heater Installation: Irrespective of your preference for a traditional tank-style or a contemporary tankless water heater, we orchestrate installations with expert finesse, ensuring a steady supply of hot water.
Water Heater Repair: Should your water heater showcase leaks, inconsistent hot water production, or wear and tear indications, our technicians are adept at swiftly identifying and implementing effective repairs.
Why Clucas Mechanical Heating and Air Conditioning?
Unraveling Our Pillars of Excellence
Expertise and Experience
Harnessing years of invaluable experience in the HVAC realm, we bring unparalleled knowledge to every project. Our technicians are meticulously trained and stay abreast of cutting-edge industry advancements, ensuring our solutions remain at the forefront of excellence.
Client-Centric Approach
As a family-owned enterprise, we hold each patron in high regard, prioritizing their comfort and contentment. Collaborating closely with you, we glean insight into your distinct HVAC requisites, thereby offering tailor-made solutions that seamlessly align with your needs.
Swift and Reliable Service
Emergencies in the realm of HVAC aren't constrained by time – recognizing this, we proffer round-the-clock emergency services to address urgent heating and cooling Burbank IL exigencies. When you're in need, we're at your side, exemplifying the essence of reliability.
Quality, Uncompromised
Clucas Mechanical places unyielding emphasis on delivering excellence, be it through our services or the products we endorse. By partnering with distinguished HVAC manufacturers, we ensure the systems we offer mirror our commitment to quality.
Reach Out for Your HVAC Solutions
Be it the installation of a novel heating system, air conditioning repairs, or water heater services, Clucas Mechanical Heating and Cooling Burbank IL stands as your trusted ally in Burbank, IL, and the encompassing areas. To initiate a service or request an estimate with heating and cooling Burbank IL, reach out to us at 708-674-3600 today. Elevate your living environment through our industry-leading expertise, epitomizing the pinnacle of comfort and dependability in the HVAC sphere.
Our Heating and Cooling Services Burbank IL Include